Bentley Jones Confirmed For Summer of Sonic 2009
Sunday, July 26th, 2009, 10:01 pm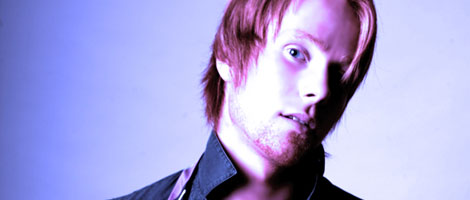 We can now reveal that Lee Brotherton, also known as dance artist Bentley Jones, will be attending the Summer of Sonic convention for a second time to meet fans of his work. What's more, he'll be giving a special performance on stage! Those who missed his singing last year will be excited to get another chance to meet the man behind fan favourite theme, 'Dreams of an Absolution'.
A Sonic fan even before he hit the spotlight, Bentley Jones was well known in online community circles as popular OverClocked Remixer 'LeeBro'. After a string of dance remix hits via his Remix Factory label, he was offered to work on the soundtrack to Shadow the Hedgehog, and his feet hasn't touched the ground since. Now a solo artist, he has released his first album to the Japanese market consisting of J-Pop covers, called TRANS//LATION. On top of remix work and continuing efforts in the Sonic franchise, Bentley is working on his second album whilst planning an assault on the UK music charts.
The artist will be more than happy to mingle with the crowd, as he has done at last year's convention – and was rather surprised at the number of fans he truly has in the Sonic community. Be sure to give him a warm greeting if you bump into him.