Sumo Digital Attending Summer of Sonic 09
Friday, August 7th, 2009, 11:04 am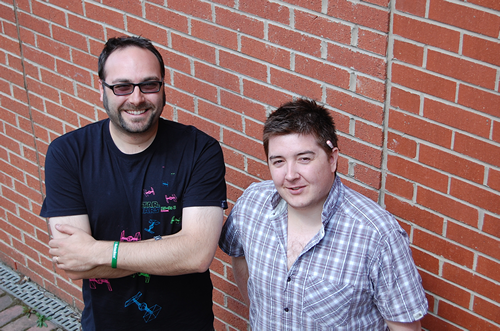 We can now reveal that Sumo Digital – the developers behind such fan favourites as Sega Superstars Tennis, Virtua Tennis 2009 and OutRun Online Arcade – will be present at this year's Summer of Sonic convention. Based in Sheffield in the United Kingdom, Sumo Digital is an independent studio that has close ties to SEGA, and their tennis recreations of classic Sonic stages have seen plenty of praise within the fan community.
As a special treat for those attending SoS09, we will be hosting a Q&A session with Steve Lycett, Executive Producer and Travis Ryan, Lead Designer on upcoming racer Sonic and Sega All-Stars Racing. The duo will be talking on stage about their careers, the relationship Sumo Digital shares with Sega and the development processes behind their latest title. The floor will be opened for questions from the audience too, for those looking to learn more about the team.
If you fancy playing the latest games as well, Summer of Sonic has you covered. A demo version of Sonic and Sega All-Stars Racing will be available to play at the convention, months ahead of its public release! You can even try your luck at the trial course against Steve and Travis – can you beat the developers at their own game?
What would you like to ask the studio? Have a good think about it, and maybe your questions will be answered on stage! If not, there will be the chance to meet them at the signing booth shortly after the session.