Welcome to the Summer of Sonic 2009!
Wednesday, June 10th, 2009, 6:48 pm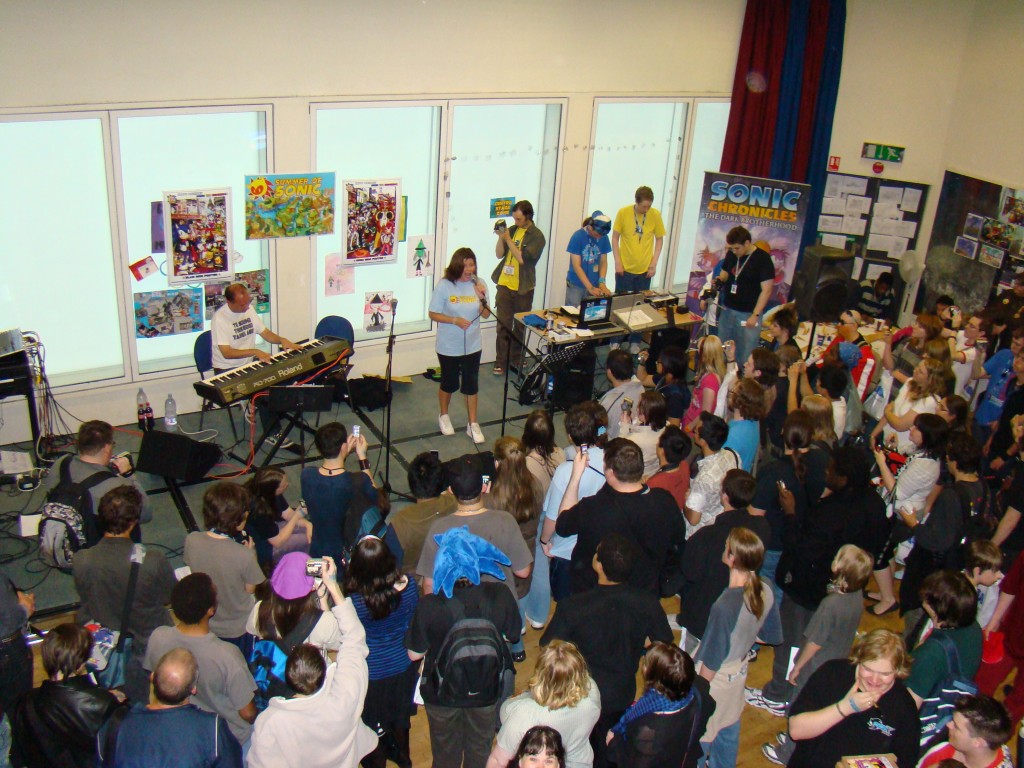 If you're reading this right now, congratulations! You're one of the first people to catch a glimpse of the brand new website for the Summer of Sonic convention! More content will be added over the coming days, with this page being home to the latest announcements and updates. Please check back often to find out important information on the next convention, taking place in London (UK) on August 29th 2009.
What is the Summer of Sonic?
A very warm welcome if you are new to this website! The Summer of Sonic is an annual convention for fans of Sonic the Hedgehog to meet in a single location and enjoy the flagship SEGA mascot together. This event was created by Svend 'Dreadknux' Joscelyne, webmaster of fansite The Sonic Stadium and professional video game journalist, and the event is co-organised and supported by SEGA Europe and, specifically, Kevin 'AAUK' Eva (Community Manager for SEGA Europe).
The very first convention took place in Covent Garden, London UK, in the cosy Dragon Hall community centre. Over 300 Sonic crazed fans from all over the world attended this intimate and atmospheric gathering to play classic Mega Drive games, compete for Guinness World Record titles, play Sonic Chronicles: The Dark Brotherhood before its UK release, and meet legendary names in the franchise's history, including Nigel Kitching (Writer/Artist, Fleetway Sonic the Comic), Bentley Jones (Musician, 'Dreams of an Absolution') and the unmistakable Richard Jacques (Sonic 3D, Metropolis Street Racer) with TJ Davis (Singer, Sonic R).
What can I do here?
This website exists to provide attendees of this year's Summer of Sonic event with information regarding special guests, shows, stage performances and travel details. We will be providing blog updates on a regular basis, beginning June 15th 2009. We will be reaching out to the Sonic fan community to help make their mark on the Summer of Sonic – the Comments system on this website will allow you to communicate directly with us and chat to other attendees.
More details are coming soon – we have only just launched this year's website, so please take this time to let us know what you thought of the Summer of Sonic event last year in Dragon Hall (if you were able to make it!) and what you would like to see in 2009′s event (we take on board all that we read, but obviously we can't do everything suggested – although we might be able to do it in the future…). Speak to you soon!
~ Svend